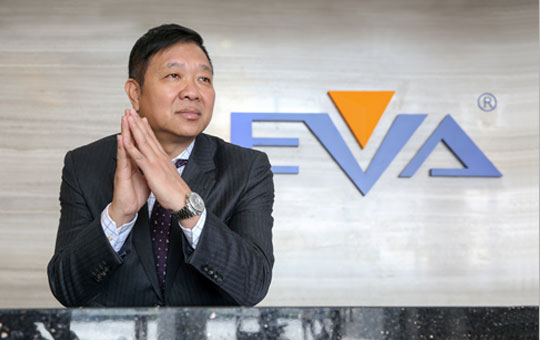 In the 21st century, the development of technology and changes in market are unprecedented. Only those enterprises which strengthen themselves continuously are able to thrive under fierce market competition.

With a view to ensuring product quality, practitioners in the equipment manufacturing industry are now demanding high precision components for their products. As such, the technology for the manufacture of moulds and components has become a critical factor in the production process of equipment and is highly valued by equipment manufacturers.

In addition, with China becoming the world's most important manufacturing centre, the mould industry in China has become more prosperous and the quality of moulds produced in China has greatly improved. Undoubtedly, with the support from the government and the dedication and effort from industry practitioners, the mould industry in China will surely enjoy a very bright prospect.

More than 20 years ago, EVA had the foresight to start developing its foothold in China's hi-tech precision mould and metal stamping industry. Over the years, we have been dedicating to the research and development of new technologies for high precision moulds and operate our business under practical and realistic principles.

At present, EVA has a strong business foundation and has attained remarkable achievements. It is also very confident in its future development. With a view to continuously exceeding itself, EVA is committed to improving its capabilities in the design and manufacture of moulds and components continuously. EVA will also continue to be a trusted business partner of its customers and will make use of its expertise to assist its customers in the development of new technologies and high quality products.